Depending on your age, a TV might not be the primary device for your content consumption. How we consume shows and movies is changing rapidly. More and more people are consuming video content across multiple platforms and devices.
With smartphones and tablets, television is quickly losing its dominance for video content consumption. For businesses big and small that are producing video content to highlight their products, services and thought leadership, it's important to remember that the content production rules have changed because of this trend.
Over the past three years, my company, AdKarma, has grown more than 7,500 percent and has experience working to make content successful across a variety of platforms. Here are three things we've learned that you can use to produce video content for the mobile age.
Read the full article here.
Read the full report here.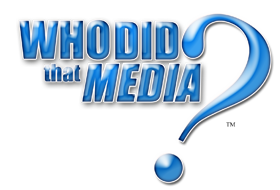 Need fresh video creative or voice talent?
Click here to learn more about Who Did That Media and how we can help you or contact us today to discuss your marketing needs: