For years, Twitter and its rivals have been crowing about the power of social media to drive TV viewership. Doubling down on these claims, new research from ShareThis shows a strong correlation between social engagement and higher tune-in rates. Users who click on shared content about a particular TV series are nearly two-and-a-half times more likely to become viewers, the social sharing service finds.
On average, 16% of viewers share about the shows they watch, but the percentages vary widely by genre. The social engagement rate among reality and variety show viewers is about 47%, while pure comedy shows only elicit an engagement rate of 9.5%.
New series inspire higher social engagement rates (about 25%, on average), compared to recurring series (about 13% on average).
Also of note, streaming shows like those found on Netflix see double the social engagement rate of broadcast shows (about 31% compared to about 15% on average).
Read the full article here.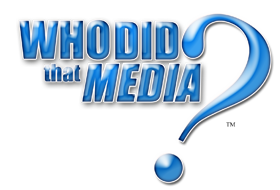 Need fresh video creative or voice talent?
Click here to learn more about Who Did That Media and how we can help you or contact us today to discuss your marketing needs: