With Star Wars: Episode VII – The Force Awakens set to debut in just a few days' time, we couldn't be more excited. The decades-old space saga is sure to send us on a new, fantastical adventure, complete with lessons on friendship, family and the Force (and of course, lightsaber duels).
In the midst of all this excitement, we realized that there were a few things we could learn from Star Wars about customer service. So now, we're bringing insights from a galaxy far, far away a little closer to home.
"Do. Or do not. There is no try." – Yoda
Yoda gives Luke this advice when he's training in the swampland of Dagobah, but you don't need to be in a galaxy far, far away to learn from these insights. That's because in customer service, your job is to do, and do not. Do whatever is in your power to solve the customer's problem. Don't leave them with a bad experience. You can't just attempt to do something, you need to follow through and be consistent. Then be able to provide good customer service you will.
Read the full article here.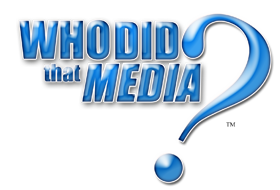 Need fresh video creative or voice talent?
Click here to learn more about Who Did That Media and how we can help you or contact us today to discuss your marketing needs: