Video marketing is great! Everyone knows that by now. And, it's not just great for businesses, it's also great for consumers who love to watch videos for advice, information, or just for fun. There are 4 billion views per day on YouTube alone, so video marketing clearly works. Win-Win.
Not quite.
There are pitfalls and mistakes to be made in any venture, and video marketing is no exception. Sure, 4 billion videos are watched each day, but statistics have also found that 1/3 of users actually switch off by the 30 second mark.
In this article we're going to go through the four biggest video marketing mistakes that make users switch off. Luckily, video marketing is still in it's infancy so there's plenty of time to rectify your mistakes, and who knows, maybe hit the viral jackpot.
Mistake One: You're Too Passionate!
Yes, you read that correctly, there is such a thing as being too passionate about your product! Videos need to be two things in order to be shareable (and ultimately successful!) – engaging and short.
Too many people dive headfirst into video marketing with 101 ideas, and 1001 things they want to say. And, it's great to be passionate about what you do, but, that doesn't mean you should go out and make a feature-length film about your product! Why? Because no one will watch it!
To make sure you don't go too overboard whilst making your video you should always set a strict time limit before you start. As the previous statistic proves, shorter is better because one third of viewers are lost after 30 seconds. At Wyzowl we always advise our clients to aim for the one minute mark for viewer engagement purposes. However, stretching to two minutes is okay for complex products, or website walkthroughs.
If you find yourself thinking, "That's impossible! How can you explain your product in one minute?" Here are a few examples to change your mind.
After spending only 51 seconds watching this you now have a whole load more statistics on video marketing!
…and in just 57 seconds, you know exactly how to use this app.
So it can work, and does. Plus, most video marketing agencies will make it easy for you to stick to your given time-limit because videos tend to be charged by the minute.
Read the full article here.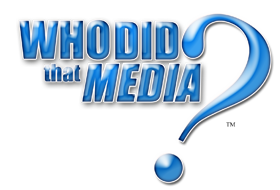 Need fresh video creative or voice talent?
Click here to learn more about Who Did That Media and how we can help you or contact us today to discuss your marketing needs: