Video marketing has become one of the greatest tools for online businesses to enhance their market presence. As the attention of the consumers are shortening online due to the wide variety of choices that they have, marketers are frantically looking for a medium through which they can break the clutter and disburse their messages in an interesting manner. Companies, whether small or large have already taken resort to platforms like Vimeo and YouTube to post product tutorials, testimonials and commercials but have you ever wondered how they would leverage their content in order to boost their conversions and sales? Here are some vital tips that can help marketers to make money by employing the right video marketing strategies.
You have to be real and upfront: Cheating on the credibility of the content or message of the video is perhaps the fastest way to spoil the efforts of your video marketing campaign. If consumers are able to sense that there's something off in the message of your ad, they will soon lose the trust that they had on you. With fleeting trust your small chance of attracting and converting potential viewers disappears. Keep a clear message and appropriate content for your video. Write a script and make sure you provide consistent and useful information and keep recording more than one version to ensure that your product has good quality.
Create videos in a timely basis: If you're about employ the power of a video to your company marketing strategy, make sure you have lots of resources and time to deliver and publish such kind of content, that too on a regular basis. When you keep publishing in a regular manner, this raises the viewers' expectations and this will also help increase viewership that betters your chances of making a sale. By creating regular videos, you can keep the content short and curt and you can also cover the best features of the product at the same time.
Publish some demo videos: Perhaps the most effective way of selling off your product through videos is by showing consumers how the product can cater to their needs. Add the best features in detail that offer your product an advantage to set itself apart from the competition. You can also stay on the upper hand by answering to the objections of the consumers even before they arise. All such smart details can play a vital role in shaping the future of your product and can push the buyers to buy your product.
Read the full article here.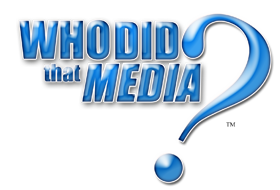 Need fresh video creative or voice talent?
Click here to learn more about Who Did That Media and how we can help you or contact us today to discuss your marketing needs: