We're proud to offer a top-notch professional lineup of voice talent available exclusively to you from WHO DID THAT MEDIA.
Meet Anneliza
Anneliza brings a unique depth and richness to female voiceover. Know as the "trust me" voice, her ability to instill confidence and warmth draws the consumer in and keeps them listening. An ideal voice for the medical, educational, and auto markets and more!
Her strong interpretive talent also makes her a top choice for creating a special character or helping the client find the exact sound for which they are looking. Whether looking for an interesting texture, a smooth and reassuring sound or a smart and sexy read, Anneliza will nail the spot time after time.
Commercial Demo:
Narration Demo:

LEARN MORE ABOUT OUR PROFESSIONAL VOICE TALENT AT WHO DID THAT MEDIA  HERE.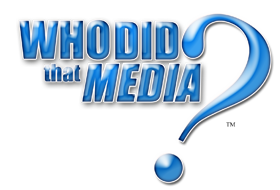 Need fresh video creative or voice talent?
CLICK HERE to learn more about Who Did That Media and our voice over services or complete the form below for a free voice over trial: