Back in February 2013, Susan Wojcicki spoke about what the ad world would look like in the future. At the time, Wojcicki's presentation flew under the radar because she was the SVP of Advertising at Google – she wasn't named CEO of YouTube until February 2014. But now that she's calling the shots at the video-sharing website headquartered in San Bruno, California, it's worth re-examining what she said in Phoenix as well as taking a closer look at a tool that she introduced at the event: Google Adwords Brand Lift surveys.
If you haven't used them yet, Brand Lift surveys measure the actual impact of your campaign on brand awareness, ad recall and brand interest. Powered by Google Consumer Surveys, they provide market research quickly that's remarkably accurate. This enables video advertisers to go beyond basic metrics like impressions and clicks.
Read the full article here.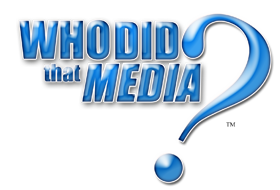 Need fresh video creative or voice talent?
Click here to learn more about Who Did That Media and how we can help you or contact us today to discuss your marketing needs: