The days when a video marketing strategy was simply an add-on to a larger content strategy are over: According to the most recent benchmark report from Demand Metric, almost 70 percent of B2B marketers now use video in their mixes, budgets are increasing, and 82 percent report success with their video marketing efforts. Today's marketers are experimenting with video and seeing positive results.
The Demand Metric report states that "over one-third of large companies produce more than 100 marketing videos annually," and over 70 percent of marketers who use video claim that, when it comes to conversions, video outperforms other types of content. It helps that the majority of the companies are employing some form of measurement on video marketing strategies—effective and consistent measurement offers additional opportunities to discover new trends among consumers.
Read the full article here.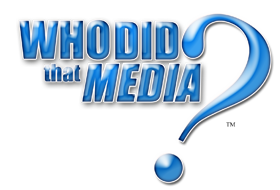 Need fresh video creative or voice talent?
Click here to learn more about Who Did That Media and how we can help you or contact us today to discuss your marketing needs: