You know the one I'm talking about…
The one with the hypnotically charismatic handsome guy with a terrible throw.
The one with the blunt machete, bear suit and single best use of a swear word in any advert ever.
The one you've seen highlighted at every single marketing conference you've attended since 2012.
No? Really? Fine this one then…
Read the full article here.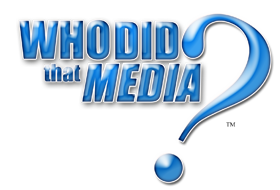 Need fresh video creative or voice talent?
Click here to learn more about Who Did That Media and how we can help you or contact us today to discuss your marketing needs: