Online video marketing is getting more mature, and so are the tools that support it. That's the focus of "Market Overview: Online Video Platforms for Sales and Marketing," a report created by Forrester Research and made available for free download (registration required) by video marketing solutions company Vidyard. For companies getting serious about video marketing, it's a great read.
Online video marketing isn't like marketing with other digital media, the report says. Marketers need to measure engagement, generate leads, and show a return on investment. As video marketing matures it grows more programmatic, meaning automatically sending the right message to the right viewer. Online video platforms (OVPs) are creating integrated marketing tools that support programmatic efforts.
New tools integrate and automate video distribution as part of the marketing workflow. Instead of serving the same videos to all viewers, marketers can now create customer profiles that deliver the best video for each viewer. They can also create rules based on a customer's video engagement that determine follow-up.
Marketers can get granular when determining ROI. With new OVP tools, marketers can look at engagement data to see how much of a video viewers watched and determine what segments were key. This shows what works with customers and offers far more data than metrics for white papers and case studies.
Read the full article here.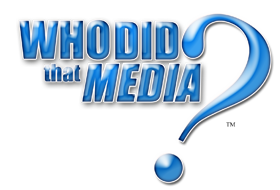 Need fresh video creative or voice talent?
Click here to learn more about Who Did That Media and how we can help you or contact us today to discuss your marketing needs: