We're proud to offer a top-notch professional lineup of voice talent available exclusively to you from WHO DID THAT MEDIA.
MEET CHUCK
Chuck's mature, resonant, authoritative, deep voice is suited for voice acting, TV news promos, movie trailers, video games, radio station imaging and industrial presentations. Chuck excels at hard sell spots, but can also deliver the soft, warm, heartfelt read. Chuck's voice has been heard on television and radio spots around the country; Indianapolis, Las Vegas, Denver, Atlanta, Cleveland, Charlotte, Raleigh, Akron, Toledo and many more.
Image Demo:
Commercial Demo:
LEARN MORE ABOUT OUR VOICE TALENT AT WHO DID THAT MEDIA  HERE.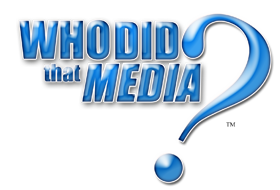 Need fresh video creative or voice talent?
CLICK HERE to learn more about Who Did That Media and our voice over services or complete the form below for a free voice over trial: