Of all the things I have to worry about on a daily basis, video marketing has really grabbed my attention, and I hope it's starting to grab yours.
Video marketing is climbing in popularity because companies are realizing how useful it can be to communicate with customers in new, more personal ways. If you haven't been thinking about using video to market your brand, now is the time. To get the ideas flowing, here are 16 facts about video marketing that will keep you up at night musing over how you can leverage the channel to better connect with customers.
Read full article here.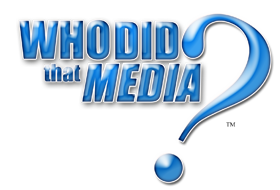 Need fresh video creative or voice talent?
Click here to learn more about Who Did That Media and how we can help you or contact us today to discuss your marketing needs: